"For where two or three are gathered in my name, there am I among them." - Matthew 18:20
April 5-9, 2023
Celebrate our Savior at the Good Friday & Easter Services! Also join us for Baptism on Wednesday, Flourish on Thursday, and Men's Breakfast on Saturday!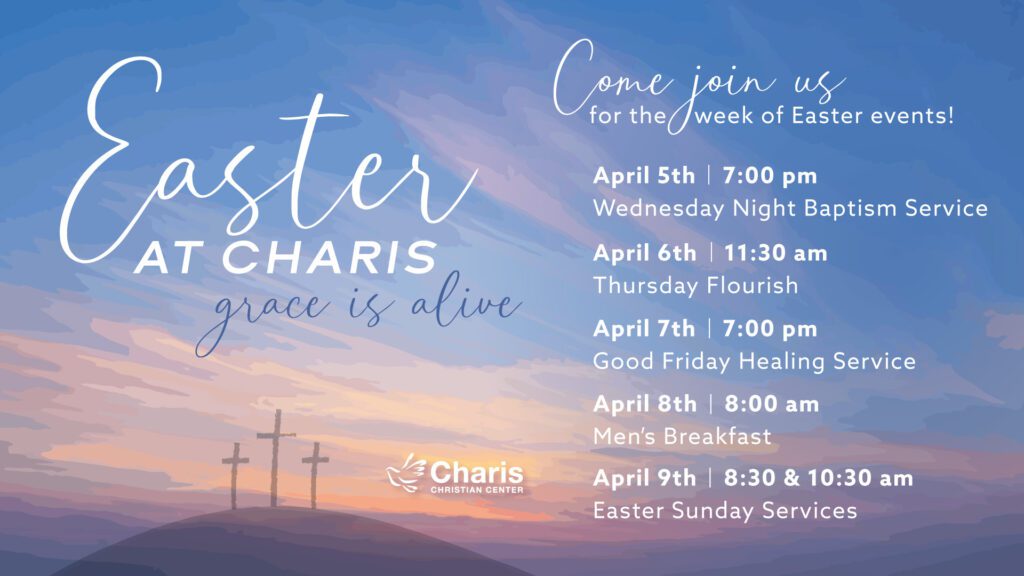 June 7-11, 2023
The Family Camp Meeting at Charis Christian Center is a free event where your family will encounter the love of Jesus Christ, the tangible presence of God, and the move of the Holy Spirit. This event will not be just another Sunday church service. Expect supernatural breakthrough that accelerates your family into God's good plan and promises including, hearing God's specific direction for your lives, healing in your emotions and bodies, increase in your finances, and inexpressible joy!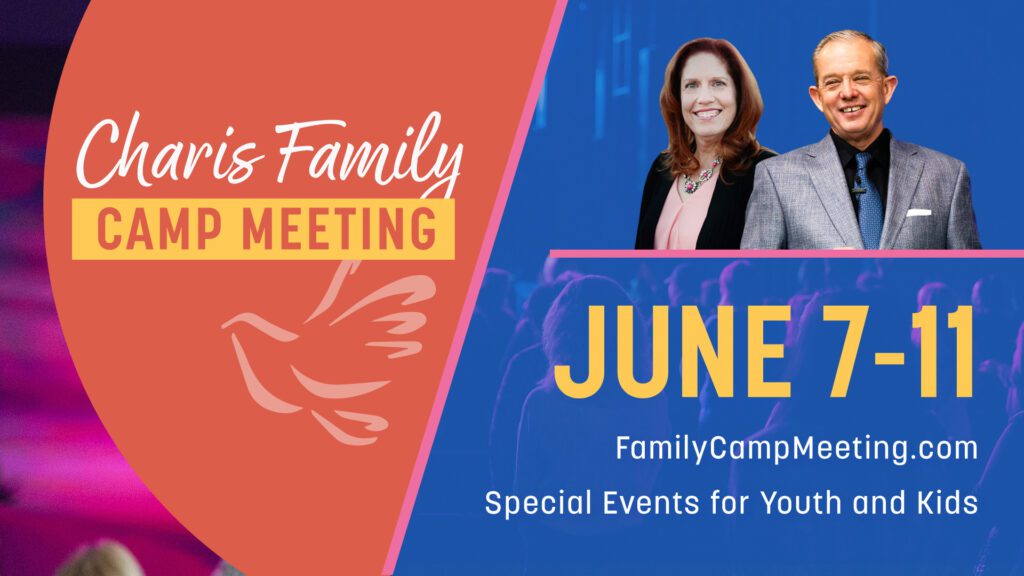 Be a part of sharing the Gospel by becoming a monthly partner!
Learn more about how you can connect with other believers at the church by volunteering for one of our specialized ministries for children, youth, women, or men, or through an Impact Team.