Non-Denominational Church
Charis Christian Center is a non-denominational church in Colorado Springs, Colorado. We are reaching our community and the world with the life changing power of the gospel of Jesus Christ! You can be a part of our church as we know Jesus, experience grace, build relationships, and live with purpose!
Pronounced "care-iss" [2 syllable, (c)ha-ris] the Greek word meaning "grace, kindness".
Impacting our Community and the World
As an evangelical non-denominational church we want everyone to experience relationship with Jesus Christ. Through building up believers in our community we strive to make a true global impact. In addition to regular church services, we host various outreaches and events to reach our community and help Christians develop life-giving relationships with each other. We are also unwavering in our dedication to the present-day ministry of the Holy Spirit; ministering God's Word followed by manifestations of the power of God. In fact, we have gained a local reputation as "the place to go if you need physical healing or supernatural breakthrough". As a non-denominational church, united by the Word of God and love of Jesus Christ, we are able to reach many different kinds of people with diverse backgrounds and walks of life. We're very proud of our multi-cultural and multi-generational congregation.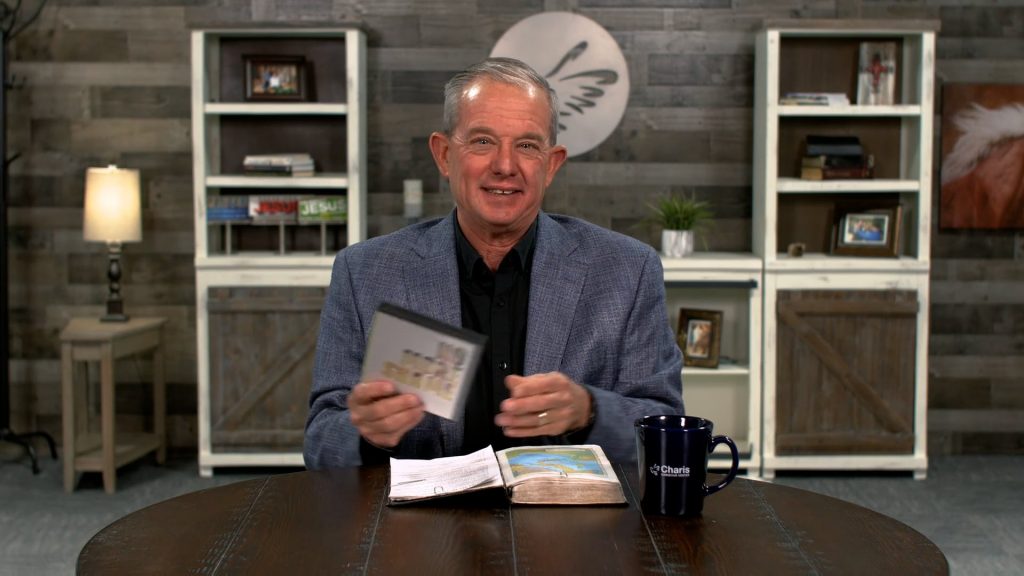 Through our world-wide TV program, Grace for Today, we are reaching over 90 million homes each week. We also provide free teachings and resources through our digital media channels, website, and products. As a result of diligent financial stewardship and giving, we also support many other ministries, churches, and missionaries in Colorado Springs and around the world.
As you participate in our services each week you will grow in your knowledge of Jesus Christ. You'll increase in your understanding of the scriptures, the nature of God, and personally experience Jesus as your true living Lord and Savior in every area of your life. As you know Jesus in a greater way you will activate His promises for you including: salvation, the Holy Spirit, peace, joy, financial provision, and health in your body and emotions.
2 Peter 1:3-4, "as His divine power has given to us all things that pertain to life and godliness, through the knowledge of Him who called us by glory and virtue, by which have been given to us exceedingly great and precious promises, that through these you may be partakers of the divine nature, having escaped the corruption that is in the world through lust."
Charis Christian Center is a non-denominational church where you can feel safe being yourself. We've all sinned, made mistakes, and are still learning. Through the God's grace, His underserved goodness, we are made new and are empowered to share that same grace with others.
Ephesians 2:8-10, "For by grace you have been saved through faith, and that not of yourselves; it is the gift of God, 9 not of works, lest anyone should boast. 10 For we are His workmanship, created in Christ Jesus for good works, which God prepared beforehand that we should walk in them."
We have put together several different programs designed to help you build life-giving friendships with other believers, including Impact Teams, The Charis Community, and events for Men, Women, Youth, and Kids. We believe that through relationship with other believers you will be able to go further and accomplish more for Jesus than you ever could on your own.
Colossians 3:16, "Let the word of Christ dwell in you richly in all wisdom, teaching and admonishing one another in psalms and hymns and spiritual songs, singing with grace in your hearts to the Lord."
As you grow at Charis Christian Center, you will find yourself empowered, encouraged, and equipped to accomplish everything God has given you to do. Because God made you special and for a specific purpose to accomplish His good plan.
Ephesians 2:10, "For we are God's handiwork, created in Christ Jesus to do good works, which God prepared in advance for us to do."
We Can't Wait To Meet You!
10285 Federal Dr.
Colorado Springs, CO 80908
Sundays 8:30 am & 10:30 am | Wednesdays at 7:00pm
Learn more about how you can connect with other believers at the church by volunteering for one of our specialized ministries for children, youth, women, or men, or through an Impact Team.