Connect with like-minded believers at Charis Christian Center
At Charis Christian Center there are many ways to connect with other believers and build true life-giving friendships! One exciting way to connect is through our online community platform, Charis Community!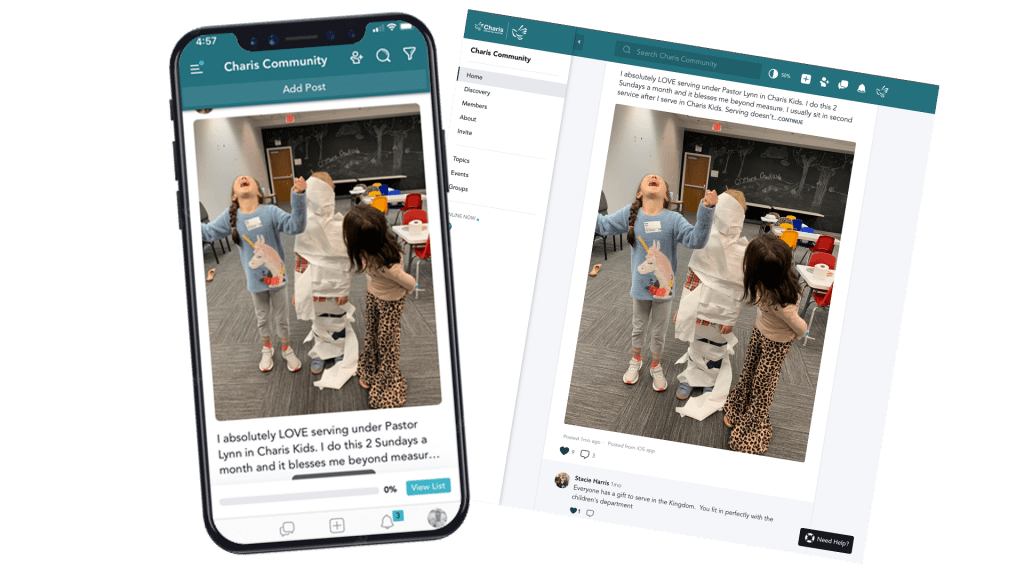 Learn more about how you can connect with other believers at the church by volunteering for one of our specialized ministries for children, youth, women, or men, or through an Impact Team.