International Night
October 20, 6:00 pm

-

8:00 pm

Free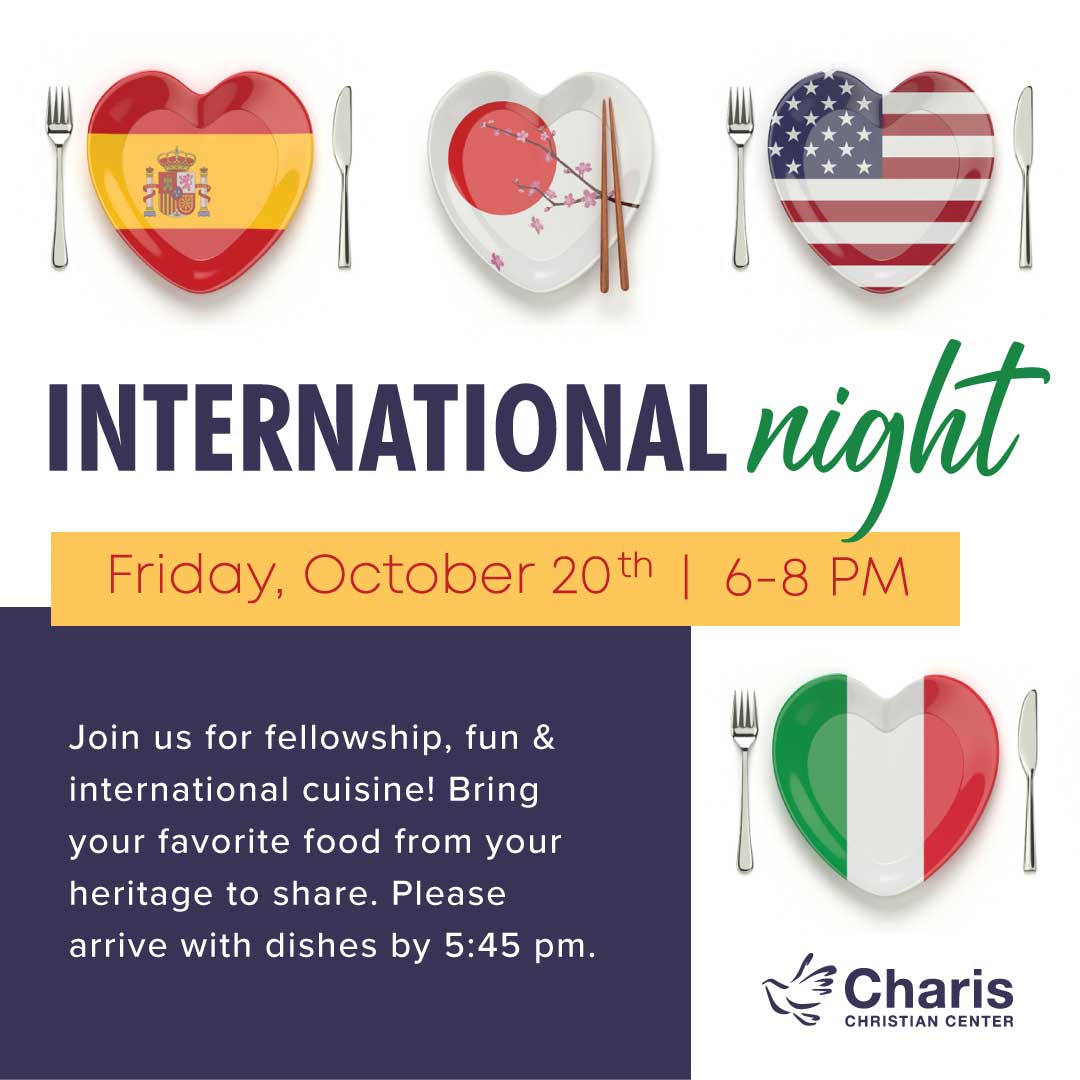 Enjoy international cuisine, fellowship, and fun at the Charis Christian Center International Night! This free event will be held on Friday, October 20th starting at 6:00 PM. We'll enjoy a potluck style meal together then hear an inspiring message from Teach All Nations Mission Founder and International Disciple Builder, Dr. Delron Shirley!
International Night is a wonderful opportunity to celebrate the diversity of cultures and backgrounds within the Body of Christ. This event is a chance to come together as a community, share delicious cuisine from around the world, and learn more about each other's unique traditions and customs.
Whether you are a long-time member of the church or new to the community, International Night is a great way to connect with others and broaden your horizons. You'll have the chance to taste new foods, hear stories and experiences from people of different backgrounds, and build relationships that transcend cultural boundaries.
We encourage you to bring a favorite dish representing your native culture. If you bring a dish, please come 15 minutes early so we can set up. We can't wait to see you there. Let's celebrate the diversity that makes our community so rich and vibrant.
Children's care will available for kids age 2 – 5th grade. To help us plan for adequate staffing and resources, we ask that you please register your kids for International Night. All other children are invited to join their parent or guardian during the main service.
About Dr. Delron Shirley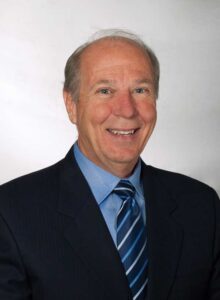 Dr. Delron Shirley is founder and president of Teach All Nations Mission, an evangelical educational ministry.  He also serves as an instructor at Charis Bible College in Woodland Park, CO, where he was the director of the Missions School for several years.  Delron has also served as a consultant for Every Home for Christ in their discipleship department.  Before moving to Colorado, Delron served for twenty-five years as dean of World Harvest Bible College and Indiana Christian University under the late Dr. Lester Sumrall and worked as a chaplain in Yosemite National Park.
The ministry of Teach All Nations Mission takes him and his wife throughout the world where they teach in conferences for national pastors and leaders.  In addition to the ministry to the nationals, Delron and Peggy are strongly committed to inspiring others to go beyond their borders to share the Good News; thus, they lead several mission trips each year to introduce teams of students to life on the mission field.
As a tireless writer, Delron has published numerous books, many of which have been translated into the languages of the countries where he ministers.
Related Events